Maytag Washing Machine Model MAH4000AWW Fill Hose
Item # 3400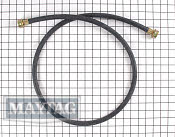 This part fits your Washing Machine
5-foot-long rubber fill hose for washing machines. Used for hot or cold water.
OEM Part - Manufacturer #WP89503
Item # 1178856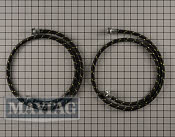 This part fits your Washing Machine
5-Foot-long nylon braided washer fill hose kit. They conveniently fit most major washer brands and provide hot and cold water to the washer. They feature 2-5 ft. braided water supply lines and 4 built-in o-rings.
OEM Part - Manufacturer #8212487RC