Maytag Washer/Dryer Combo Agitator Cap (2 results)
Maytag Washer/Dryer Combo Agitator Cap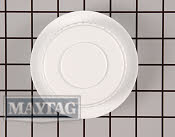 The Whirlpool Agitator Cap WP3355758 is a 4-inch diameter part that protects the inner components of the agitator. It replaces multiple part numbers and should only be installed by a trained service professional after disconnecting the appliance from all utilities.
OEM Part - Manufacturer #WP3355758
Order by 8:00 PM ET, this part ships TODAY!
Maytag Washer/Dryer Combo Agitator Cap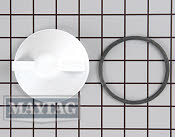 Cap & seal, agitator
OEM Part - Manufacturer #285550