Washer/Dryer Combo Light Bulbs
Item # 3003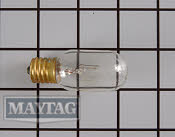 25 watt light-bulb for various appliances, 130 volts, small base screw-in. Bulb has been updated and you may need the recommended socket to install this light bulb. Also bulb is no longer blue tint per factory.
OEM Part - Manufacturer #WPA3073101
$27.41
Order by 3:00 PM ET and choose FedEx 2Day or FedEx Overnight shipping, this part ships TODAY!
Add to Cart
Item # 2939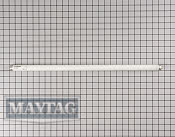 Fluorescent light bulb, 18 watt, 26 inch
OEM Part - Manufacturer #WP95292